VERONA ARENA AIRPORT TAXI TRANSFERS
NCC TAXI TRANSFER SHUTTLE Hire with Driver / Noleggio con Conducente / Chauffeur / Mietwagen mit Fahrer

Priority Line 24/24 : (+39) 373 53 45 45 8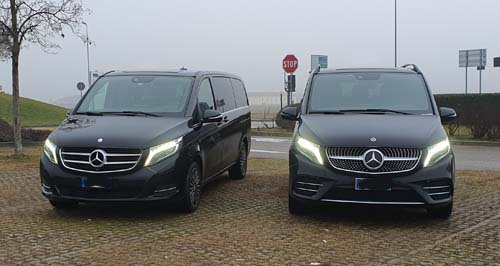 Transfer ncc taxi ARENA di VERONA
Transport service from all ARENA di Verona hotels for exemple Milano Marittima, Florence, Venice, Igea Marina, Cervia, Cattolica, San Marino, ARENA di verona and other destination, also known as the pale mountains, attract every year thousands of visitors from all around the world to admire the gorgeous sceneries they offer.Transport service from all Arena and Verona hotels for exemple Florence, Venice, Milano marittima, Cesenatico, Cattolica and other destination.Transfer ncc transport service from/to Madonna di Campiglio, Pinzolo, Bologna and all Trentino from/to airport Verona, Venice, Brescia, Bergamo, Milano, Bologna, Venice, Rimini, Arena Trento and Bologna.
It is one of the largest amphitheatres in Italy and the most famous monument in Verona. This building was erected by the Romans around the middle of the first century AD and was used to host various types of performances: gladiator battles and fights with ferocious and exotic animals. Its elliptical shape was designed to accommodate a large number of spectators (about 30,000) and to provide enough space for the games. It was built outside the Roman city walls to help the influx of spectators and avoid crowding in the city centre.
The outside Only the Ala, a short section of the outer ring that was the façade of the Arena, has been preserved. Under the reign of Theodoric (493-526 AD), the outer ring was partially demolished for the construction of a second set of defensive walls, and until the Renaissance the Arena was used as a stone quarry. The façade features just one architectural style, the Tuscan order, with bossages and limestone blocks from Valpolicella.
The inside It consists of two main parts: the central arena that hosted the shows, and the cavea in different levels for the audience. In ancient times, the seats in the cavea were separated from the arena by a podium which probably had nets to ensure the safety of spectators. Today, the cavea has large reconstructed stone steps but originally it was divided into horizontal sectors through walkways and featured a portico covered with a roof at the top.
The amphitheatre after the Roman age In the Middle Ages, the outside arches called "arcovoli" were rented out by the Municipality: until the 16th century there were used by prostitutes, but later they became the location of craft shops. Over time, the interior was used for different purposes such as justice administration, parties, shows, races; in 1913 though, Aida by Verdi was staged in the Arena for the first time and since then, the monument has been a venue for summer opera events.
taxi-transfers-Verona-Airport-to-Torri_del_Benaco-Lake_Garda
taxi-transfers-Verona-Airport-to-Malcesine-Lake_Garda
taxi-transfers-Verona-Airport-to-Riva_del_Garda-Lake_Garda
taxi-transfers-Verona-Airport-to-Torbole_sul_Garda-Lake_Garda
taxi-transfers-Verona-Airport-to-Canazei-dolomites-val_di_fassa
taxi-transfers-Verona-Airport-to-Selva_val_Gardena-dolomites
taxi-transfers-Verona-Airport-to-Cavalese-dolomites
taxi-transfers-Verona-Airport-to-Corvara-dolomites
taxi-transfers-Verona-Airport-to-Courmayeur-Mont-Blanc
taxi-transfers-Verona-Airport-to-Madonna_di_Campiglio-dolomites
taxi-transfers-Verona-Airport-to-Moena-dolomites-val_di_fassa
taxi-transfers-Verona-Airport-to-Ortisei-dolomites
taxi-transfers-Verona-Airport-to-Predazzo-dolomites-val_di_fassa
taxi-transfers-Verona-Airport-to-Santa_Cristina-dolomites
taxi-transfers-Verona-Airport-to-Bormio
taxi-transfers-Verona-Airport-to-Campitello_di_Fassa-dolomites
taxi-transfers-Verona-Airport-to-Courchevel-France
sirmione-taxi-transfer-lake-garda-verona
taxi-transfers-vinitaly - verona
folgaria-taxi-transfers-verona-airport
andalo-taxi-transfers-verona-airport
merano-taxi-transfers-verona-airport
garda-taxi-transfers-verona-airport
gardaland-taxi-transfers-verona-airport
florence-verona-taxi-transfer-firenze
ferrara-taxi-transfers-verona-airport
abano-terme-transfer-taxi-chauffeur-Noleggio-con-conducente-mietwagen-mit-fahrer-bologna-verona
rovigo-taxi-transfers-verona-airport
camping bell'italia - peschiera sul garda
camping altomincio family park
lefay-resort-dolomiti-pinzolo-madonna di campiglio
taxi-transfers-Bergamo-Airport-to-Limone_sul_Garda-Lake_Garda
taxi-transfers-Bergamo-Airport-to-Malcesine-Lake_Garda
taxi-transfers-Bergamo-Airport-to-Riva_del_Garda-Lake_Garda
taxi-transfers-Bergamo-Airport-to-Torbole_sul_Garda-Lake_Garda
taxi-transfers-Bergamo-Airport-to-Torri_del_Benaco-Lake_Garda
taxi-transfers-Bergamo-Airport-to-Bormio
taxi-transfers-Bergamo-Airport-to-Campitello_di_Fassa-dolomites
taxi-transfers-Bergamo-Airport-to-Canazei-dolomites-val_di_fassa
taxi-transfers-Bergamo-Airport-to-Cavalese-dolomites
taxi-transfers-Bergamo-Airport-to-Corvara-dolomites
taxi-transfers-Bergamo-Airport-to-Courmayeur-Mont-Blanc
taxi-transfers-Bergamo-Airport-to-Madonna_di_Campiglio-dolomites
taxi-transfers-Bergamo-Airport-to-Moena-dolomites-val_di_fassa
taxi-transfers-Bergamo-Airport-to-Ortisei-dolomites
taxi-transfers-Bergamo-Airport-to-Predazzo-dolomites-val_di_fassa
taxi-transfers-Bergamo-Airport-to-Santa_Cristina-dolomites
taxi-transfers-Bergamo-Airport-to-Selva_val_Gardena-dolomites
taxi-transfers-Bergamo-Airport-to-Courchevel-France
sirmione-taxi-transfer-lake-garda-bergamo-alta-city
folgaria-taxi-transfers-bergamo-airport
andalo-taxi-transfers-bergamo-airport
merano-taxi-transfers-bergamo-airport
garda-taxi-transfers-bergamo-airport
gardaland-taxi-transfers-bergamo-airport
ferrara-taxi-transfers-bergamo-linate-malpensa-airport
rovigo-taxi-transfers-bergamo-linate-malpensa-airport
taxi-transfers-Venice-Airport-to-Limone_sul_Garda-Lake_Garda
taxi-transfers-Venice-Airport-to-Malcesine-Lake_Garda
taxi-transfers-Venice-Airport-to-Riva_del_Garda-Lake_Garda
taxi-transfers-Venice-Airport-to-Torbole_sul_Garda-Lake_Garda
taxi-transfers-Venice-Airport-to-Torri_del_Benaco-Lake_Garda
sirmione-taxi-transfer-lake-garda-venice-piazzale-roma-port-venezia
merano-taxi-transfers-venice-airport
garda-taxi-transfers-venice-airport
gardaland-taxi-transfers-venice-airport
taxi-transfers-Malpensa-Airport-to-Limone_sul_Garda-Lake_Garda
taxi-transfers-Malpensa-Airport-to-Malcesine-Lake_Garda
taxi-transfers-Malpensa-Airport-to-Riva_del_Garda-Lake_Garda
taxi-transfers-Malpensa-Airport-to-Torbole_sul_Garda-Lake_Garda
taxi-transfers-Malpensa-Airport-to-Torri_del_Benaco-Lake_Garda
sirmione-taxi-transfer-lake-garda-milan-linate-malpensa-city
merano-taxi-transfers-malpensa-milan-airport
garda-taxi-transfers-malpensa-airport
gardaland-taxi-transfers-malpensa-airport
taxi-transfers-Linate-Airport-to-Limone_sul_Garda-Lake_Garda
taxi-transfers-Linate-Airport-to-Malcesine-Lake_Garda
taxi-transfers-Linate-Airport-to-Riva_del_Garda-Lake_Garda
taxi-transfers-Linate-Airport-to-Torbole_sul_Garda-Lake_Garda
taxi-transfers-Linate-Airport-to-Torri_del_Benaco-Lake_Garda
sirmione-taxi-transfer-lake-garda-milan-linate-malpensa-city
merano-taxi-transfers-milan-linate-airport
garda-taxi-transfers-linate-airport
gardaland-taxi-transfers-linate-airport
sirmione-taxi-transfer-lake-garda-bologna
innsbruck-monaco-verona-taxi-transfer-airport
zurigo-taxi-transfers-verona-airport
lefay-resort-spa-dolomiti-gargnano-pinzolo-taxi-transfer-verona-milano-venice-brescia-montichiari-airport
cattolica-taxi-transfer-bologna-airport
cesenatco-taxi-transfer-bologna-airport
ferrara-taxi-transfer-bologna-airport
firenze-siena-taxi-transfer-bologna-airport
forte-marmi-marina-pietrasanta-taxi-transfer-bologna-airport
lidi-spina-estensi-garibaldi-scacchi-pomposa-nazioni-volano-taxi-transfer-bologna-airport-comacchio
livorno-genova-san-remo-taxi-transfer-bologna-airport
maranello-taxi-transfer-bologna-airport
milano-marittima-taxi-transfer-cervia-bologna-airport
modena-taxi-transfer-bologna-airport
montecatini-terme-pisa-taxi-transfer-bologna-airport
ravenna-taxi-transfer-bologna-airport
rimini-taxi-transfer-bologna-airport
riccione-taxi-transfer-bologna-airport
san-marino-taxi-transfer-bologna-airport
venice-venezia-taxi-transfer-bologna-airport
parma-taxi-transfer-bologna-airport
verona-taxi-transfer-bologna-airport
forli-faenza-taxi-transfer-bologna-airport
imola-taxi-transfer-bologna-airport
mantova-taxi-transfer-bologna-airport
roma-taxi-transfer-bologna-airport
reggio-emilia-taxi-transfer-bologna-airport
cento-pieve-di-cento-taxi-transfer-bologna-airport
wedding-taxi-transfer-bologna-florence-modena-ferrara-ravenna-varignana
Porto corsini-ravenna-taxi-transfer-bologna-venice
figline-valdarno-toscana-norcenni-girasole-village-taxi-transfer-camping-bologna-airport
gubbio-assisi-perugia-spoleto-orvieto-spello-bevagna-montefalco-todi-norcia-cascia-taxi-transfer-bologna-airport
bologna-transfer-bologna-airport
cattolca-transfer-bologna-airport
cervia-transfer-bologna-airport
cesenatico-transfer-bologna-airport
ferrara-transfer-bologna-airport
Parma-transfer-bologna-airport
forte dei marmi-transfer-bologna-airport
maranello-transfer-bologna-airport
marina di ravenna -transfer-bologna-airport
milano marittima-transfer-bologna-airport
montecatini terme-transfer-bologna-airport
ravenna-transfer-bologna-airport
venice-port-piazzale roma-transfer-bologna-airport
verona-transfer-bologna-airport
Мадонна-ди-Кампильо-Верона-Такси-Трансфер-аэропорт
Сельва-Валь-Гардена-Верона-Такси-Трансфер-аэропорт
nice-cannes-monaco-monte-carlo-cote-d'azur-cap-ferrat-saint-tropez-perpignam-marseille-toulose-provence-antibes
eala-limone-sul-garda-taxi-transfer-shuttle-verona-milano-venice-brescia-montichiari-airport-hotel